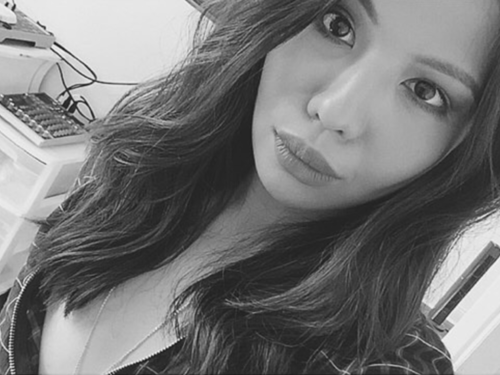 About MKG
Maria Kathrina Garcia is a 25 year old based in NYC. Born in San Antonio, Nueva Ecija, Philippines she moved to New York at the age of two. The youngest of three girls, Maria is the first in her immediate family to complete her full education in America.
She is an alumna of the Fashion Institute of Technology, graduating early as Summa Cum Laude with a B.S. in Advertising & Marketing Communications / Minor in Economics.
During her high school and college education, Maria completed eight internships in the areas of journalism (Rockland Journal News), public relations (Nike Communications), fashion design (Loris Diran), social media (Hatsumi Toshima), fashion merchandising (FiftyTwo Showroom), and more. She also served as the NYC Fashion Writer for Examiner.com, often working with clients such as Ford Motors, Kimpton Hotels, and Project Runway.
Directly after graduation, Maria began to work for renowned celebrity hair stylist - who is still an inspiration to her! - Ricardo Rojas who introduced her to his partner Jim Mannino, president of Jim Mannino Public Relations (JMPR). Maria would go on to work for Mannino - also an inspiration to her! - for three years thereafter, developing her knowledge in public relations, celebrity wrangling, event production, and more. She attributes a lot of her best experiences to the JMPR team. Maria worked with clients such as Facebook, Tiffany & Co., American Horror Story, U.S. Open Tennis, Moët & Chandon, Herradura Tequila, Desert Smash, Entree Lifestyle, etc. while with the firm.
After leaving JMPR, Maria ventured into the area of music and went onto DJ at venues including PHD Terrace at The Dream Hotel Midtown, HILO, and Velvet Lounge.
However, she has never left the world of public relations, and continues to build her PR, management, and events clientele. Maria served as the Director of Events at The Chamber Group for a short-time, working with the likes of STARZ's hit show POWER and media personality Wendy Williams.
Some additional past and current clients include Kimoto Rooftop, The Fifth Column PR (Remy Martin), (DJ) Ben Paul, DJ Level, Eternity Flux Entertainment, Kingsley Restaurant, The 82 Group, and Wine Disciples.
Maria is also a contributing writer for the website AllWomensTalk, new partner to Cosmopolitan Philippines, and regularly speaks at career panels at FIT and St. John's University.
She is also a proud member of charities Compassion International and The HOPE Program.